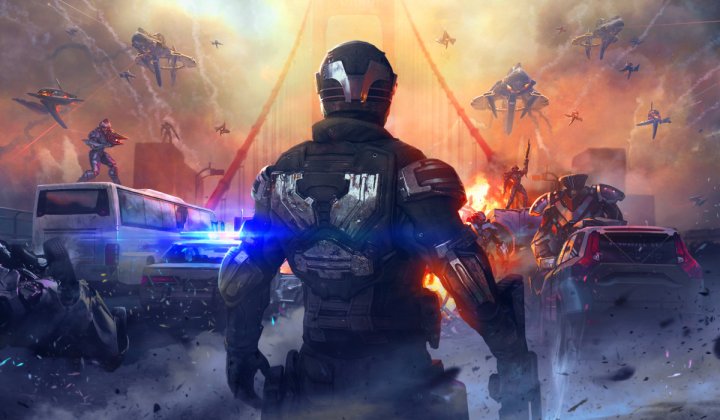 Описание
Planet Earth is faced the attack of the alien race. A special military force was formed to respond quickly to extra terrestrial threats to the earth. This forces is allowed to use all available methods to destroy alien enemies!
Download
Currently the development of this game is paused, once we complete the production of other projects we will resume this one. We can send you android test version on request (only for companies with cooperation ideas). Thank You!
Status
In Development.
Platform
Mobile (Android, iOS, win-phone). Unity3D Engine
Gametypes
Single player campaign (PVE), PVP Multiplayer, Challenge modes (PVE).
Features
Campaign with story line go through many missions on different maps.
Competitive Multiplayer PVP. Humans battle against aliens!
Various military vehicles, devices. As well as alien vehicles and ships.
A rich amount of weapons with the possibility of upgrades.
Exciting and action-packed gameplay for mobile platforms!
Many types of enemies with different AI and weapons.
AI companions fights in your squad.
Small size of the distribution package (<100MB)
High graphics performance with high quality visuals and low system requirements.
Easy-to-learn cover system and shooting controls.
Multi-language support.
The game is free-to-play, with the option to purchase premium game currency, and some in-game items for real money.